WORLD CLASS TAXIDERMY

Razza's Taxidermy is a full service taxidermy studio located near Pittsburgh, Pennsylvania. Owner Dennis Razza creates custom mounts and scenic bases for small and big game trophies including North American, African, and Exotic Species. For quality work and great customer service, choose Razza's Taxidermy Studio.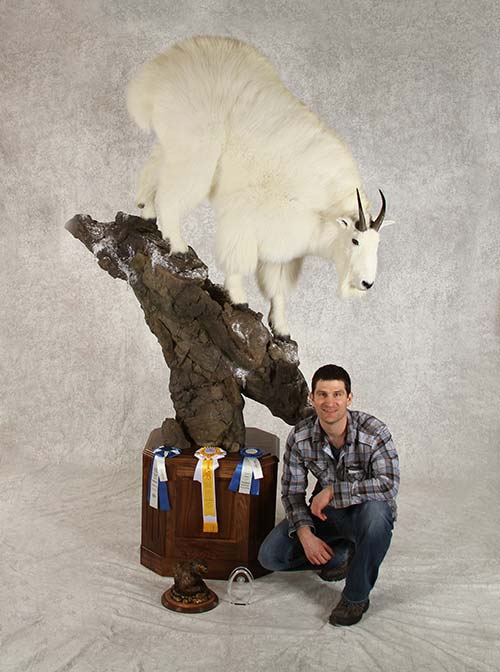 Satisfied Clients
"Dennis is the only taxidermist that can actually bring your trophy back to life. His work is amazing and I will never use anyone else. Dennis has mounted a mule deer and antelope for me. Side by side with my other mule deer and antelope by another taxidermist, there is no comparison in quality. The attention to detail is unparalleled! I just dropped my elk and whitetail off and I can't wait to see the finished product."
– Mike C.
"The detail and his artistic talent to bring all of the pieces back to life is unparalleled. I have been around alot of taxidermy through the years, not being boastful here but I have over 75 mounted animals so I know good work when I see it. From African game to the smallest mammal, he is the best. In my opinion."
– Shawn B
"I drive 2 hours for the best work I've found from Dennis. Havn't been let down yet and never expect to be. You get what you pay for!"
– Brandon R.
"You did such a great job on my elk!!! Any taxidermist can mount a head on a wall but you make it an art. Such attention to details make you work look like it's alive. Thanks so much for capturing my hunt of a lifetime."
– Steve G.