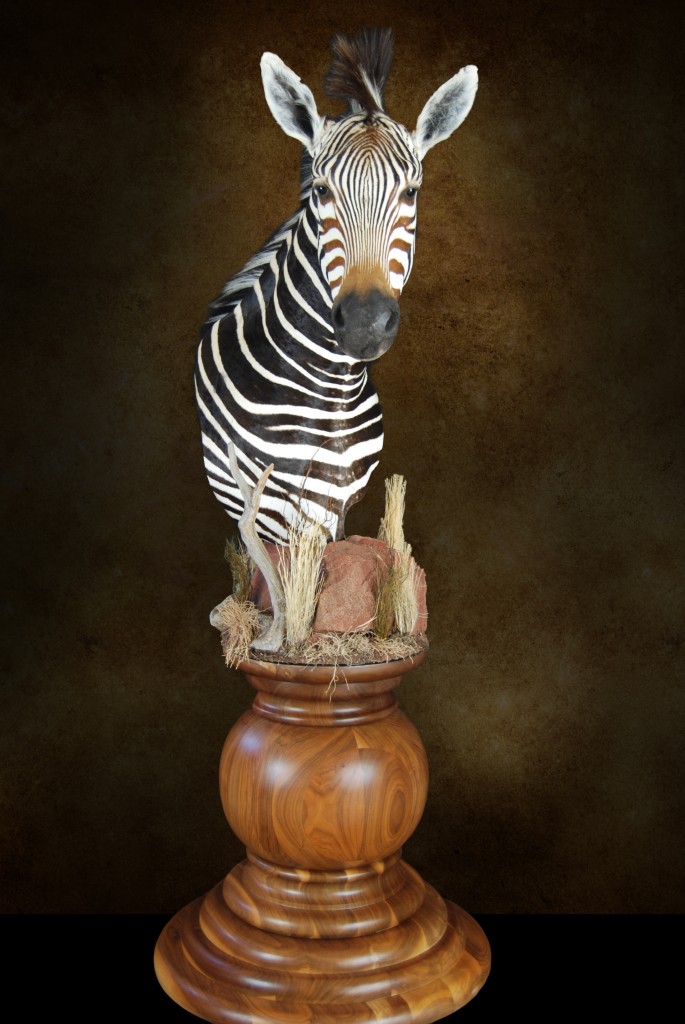 African/Exotic
After making memories on your dream safari, Razza's Taxidermy can help you proudly display your prized trophies. Whether you have one, or the "Big 5", we'll create a mount that's sure to please. We help to arrange shipping and delivery and ensure lifelike results of your finished pieces.
A Professional Taxidermy business requires a top notch artist as well as a top notch business person.
In my 50+ years of hunting I have used two taxidermists and Dennis Razza, Owner of Razza's Taxidermy is my current trusted artist and business man.

"You need someone who is full time and has experience across all disciplines involved in taxidermy artistry. Whether you have your very first Whitetail mount or your treasured trophies from all around the world you can be sure Dennis will handle the artistry and the business logistics of getting it done properly and timely."
"The detail and his artistic talent to bring all of the pieces back to life is unparalleled. I have been around alot of taxidermy through the years, not being boastful here but I have over 75 mounted animals so I know good work when I see it. From African game to the smallest mammal, he is the best. In my opinion."
"I drive 2 hours for the best work I've found from Dennis. Havn't been let down yet and never expect to be. You get what you pay for!"
"You did such a great job on my elk!!! Any taxidermist can mount a head on a wall but you make it an art. Such attention to details make you work look like it's alive. Thanks so much for capturing my hunt of a lifetime."
"Anyone needing a mount …Dennis is the guy …just took my second mount to him on Monday for Dennis to do…very detailed and very very good work! Just like anything else , U only get what you pay for …I will say that much…yes for sure there are cheaper taxidermist out there …but I have a mount to show u what kind of quality u get when u go cheap…there's a reason why he gets animals shipped in from all over the world and all different countries to mount."
"Razza's is second to none!!!"
"Excellent work attention to detail will never use anyone else."
"Only taxidermist I will ever use. Best quality and works in the area hands down no contest."
"Dennis is the only taxidermist that can actually bring your trophy back to life. His work is amazing and I will never use anyone else. Dennis has mounted a mule deer and antelope for me. Side by side with my other mule deer and antelope by another taxidermist, there is no comparison in quality. The attention to detail is unparalleled! I just dropped my elk and whitetail off and I can't wait to see the finished product."
Why Choose Us
We're experienced and trusted!

Does your trophy need repair? We skillfully handle bullet holes, broken tines, and other damages.

We create pieces that are anatomically accurate and true to nature.

Our work speaks for itself- come visit our studio!

We'll make your ultimate trophy hunt last forever.